Bridging the Word Gap Research Network
Research Gem
The Bridging the Word Gap Research Network Members continue to advance research and knowledge to bridge the word gap and we want to acknowledge the advancements in research made by our members. To highlight pivotal intervention research, the BWG network will highlight an exemplary article each month.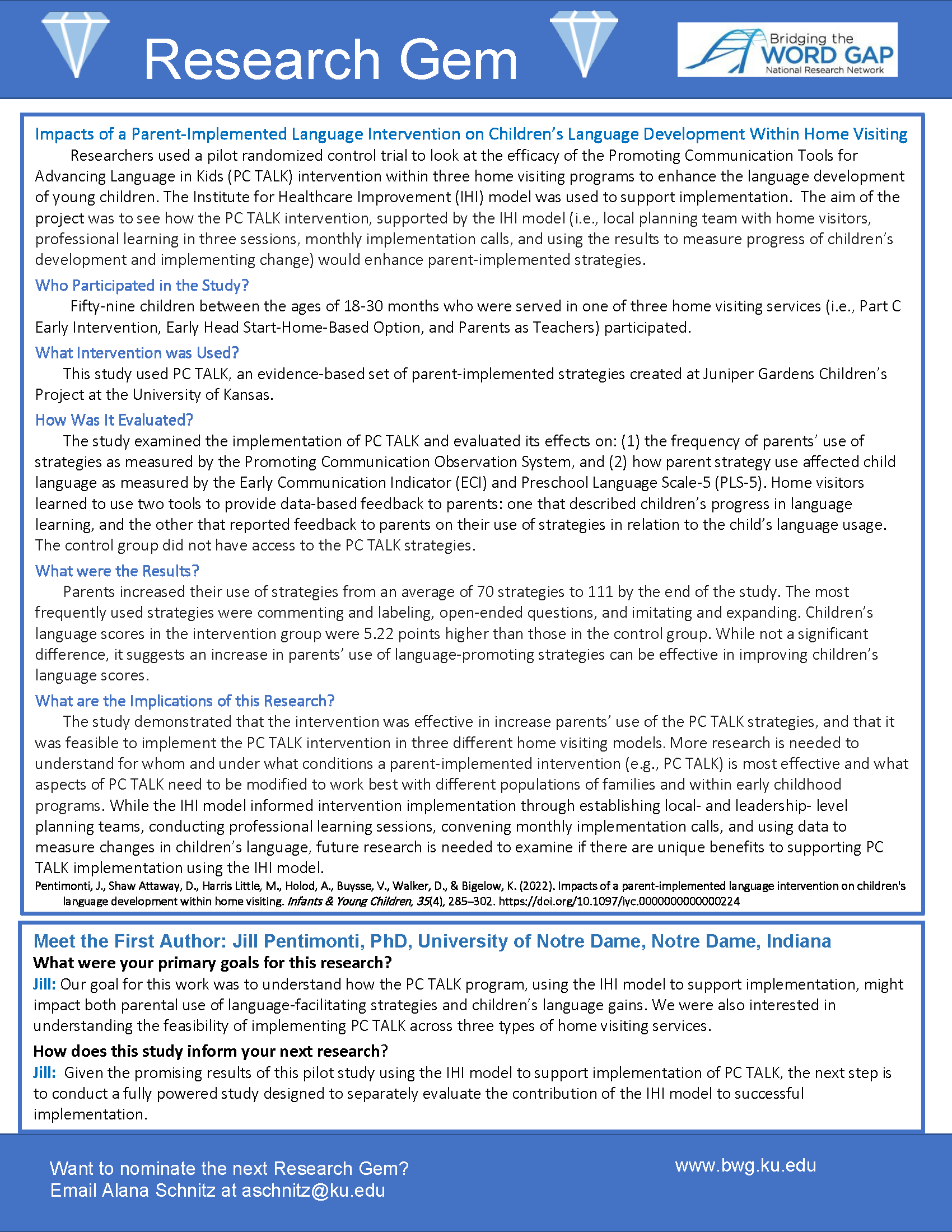 Fall 2022 Gem of the Month
Impacts of a Parent-Implemented Language Intervention on Children's Language Development Within Home Visiting 
Researchers used a pilot randomized control trial to look at the efficacy of the Promoting Communication Tools for Advancing Language in Kids (PC TALK) intervention within three home visiting programs to enhance the language development of young children. The Institute for Healthcare Improvement (IHI) model was used to support implementation. The aim of the project was to see how the PC TALK intervention, supported by the IHI model (i.e., local planning team with home visitors, professional learning in three sessions, monthly implementation calls, and using the results to measure progress of children's development and implementing change) would enhance parent-implemented strategies. 
First Author: Jill Pentimonti, PhD, University of Notre Dame, Notre Dame, Indiana
Pentimonti, J., Shaw Attaway, D., Harris Little, M., Holod, A., Buysse, V., Walker, D., & Bigelow, K. (2022). Impacts of a parent-implemented language intervention on children's language development within home visiting. Infants & Young Children, 35(4), 285–302. https://doi.org/10.1097/iyc.0000000000000224