Bridging the Word Gap Research Network
Collaborative Research Entities
Overview
The Bridging the Word Gap Research Network contains 6 Collaborative Research Entities (CREs) at various locations and institutions that are conducting community-based intervention research that advances the current knowledge base about effective strategies for enhancing the language learning environments of children from underserved communities and populations. The research in each CRE examines key questions of efficacy, implementation fidelity, social validity and other issues of importance in carrying out interventions for preventing language disparities resulting from inequities in the language learning opportunities afforded children within underserved communities.
Contact: C. Greenwood, PI
This CRE is conducting an evaluation of our community-action planning guide (BWG-CAPG), a multisectoral community partnership approach to achieving population-level outcomes through changes in local practices, programs, and policies. This CRE is testing the hypothesis that implementation of the BWG-CAPG, including its strategic planning and multisectoral intervention actions, will lead to population outcomes in terms of informed and engaged parents who are talking more, with greater variation, and in many daily contexts, and this change in children's home language learning environment results in improved children's expressive language (vocabulary) over time. Through a two-year longitudinal, multilevel evaluation, this CRE is examining the effects of the BWG-CAPG implemented in one of two, low SES matched communities in the Kansas City Metropolitan Area. One community is implementing the CAPG and tracking its implementation progress using the Check Box Community Evaluation System designed for this purpose; the other serves as a business as usual (BAU) comparison at the child-family level. Thus, we will be able to compare base-level within and outcomes in processes and outcomes across the two community conditions. Collaborating community agencies include MIECHV home visiting programs, HRSA Health Center Programs, pediatric clinics, and WIC programs, faith-based organizations, city government, community businesses/trades and school districts.
Contact: D. Walker, PI, K. Bigelow, PI
This CRE is carrying out two distinct, but related studies focused on the PC TALK intervention and related Tools to promote the communication of infants and young children.
In the first study, we are documenting the extent to which the use of a mobile app, Talk Around Town (TAT), results in greater parent/caregiver use of language-promotion strategies in the community. TAT is a mobile smartphone app that provides individuals with tips for increasing and enriching language learning opportunities with their young child during community outings. It is one of the associated intervention tools for PC TALK. Parents use the app to identify locations they visit regularly with their young child and where they would like to receive tips for talking with their child. TAT uses location-based services on parents' smartphones to identify each time families visit those locations and delivers brief tips specific to that location type. Parents briefly check their smartphone for tips, and then implement those strategies during outings. Collaborating agencies include MIECHV home-visiting programs.
In a second study, we will document the extent to which intervention administration and coaching fidelity of the PC TALK intervention impacts parent use of the intervention and concurrent child communication as measured using the PC-Obs app. The study will include observational measures of change in both intervention coach fidelity, parent-child interaction and change in child language over time. Collaborating programs include MIECHV home-visiting and early learning programs serving infants, toddlers and preschool-aged children.
CRE 3. Story Friends E-Book Research – Project-HIPPY
Contacts: H. Goldstein, PI and T. Payne, co-PI
This CRE is investigating the effects of Story Friends E-Books on changing children's home language environment and subsequent effects on children's vocabulary development. Story Friends is an evidence-based intervention developed by the PI, based on the known positive effects of storybook reading and embedded vocabulary instruction (Goldstein et al., 2016). This project focuses on observing parents' and caregivers/ level of engagement while interacting with their young children while using E-Books. In a randomized trial, this intervention study will determine whether children learn academic vocabulary in storybooks with and without embedded instruction, and whether incentives provided to children, parents or home visitors enhance parent engagement. Participants in the study are children and caregivers enrolled in the Home Instruction for Parents of Preschool Youngsters (HIPPY) programs across the state of Florida. Funding partners in the study are the Administration of Children and Families and the Florida State Office of Early Learning.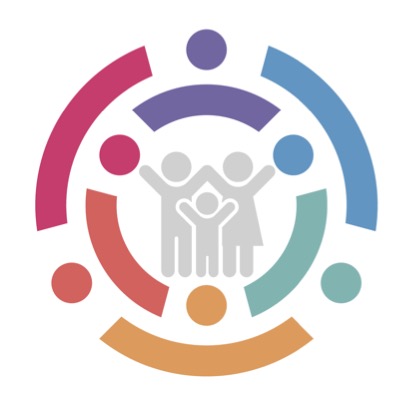 Contacts: J. Stapel-Wax, PI, S. Brasher, PIs
This CRE is investigating the effects of Connecting the Dots (CTD), a two-generation (2Gen) intervention focused on engaging families in family-centered coaching to identify and achieve goals that place the parent on the path to economic stability and the child on the path to reading proficiently by the end of 3rd grade. CTD is a multicomponent intervention that includes child (Talk With Me Baby (TWMB) and adult interventions aimed at enhancing the financial independence of parents (i.e., education, job training, and financial skills). TWMB is a scalable, evidence-based intervention curriculum combined with a hybrid family-centered coaching approach, community navigation, and goalsetting. The CTD project is recruiting families from the two lowest-income zip codes in Atlanta and will provide TWMB coaching during the prenatal period and will follow a cohort of mothers/ babies from 24 weeks gestation through the first 24 months of life in a prospective longitudinal study. Repeated measures will include surveys of parent knowledge of strategies for enriching the home language learning environment, direct observation of parent-child reciprocity, and self-report measures of parental self-efficacy, competence, and stress as well as measures of children's language growth. Collaborating HRSA Entities serving targeted populations include MIECHV (GA DPH), and HRSA Health Center Programs.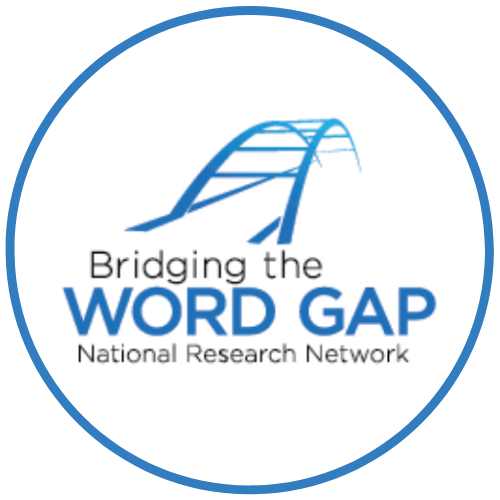 CRE 5. Family Read Play and Learn Spaces (Laundromat) Research
This CRE is investigating the effects of the Read Play and Learn Spaces Intervention on promoting parent-child language and literacy interactions when families with young children visit the laundromat. In a recent RCT, establishing "literacy corners" in laundromats had overwhelmingly positive effects on children's language and literacy-related activity during their laundromat visits and parents became more involved in their children's literacy-related activities. The proposed CRE research will examine whether "reading captains" (recruited from neighborhoods surrounding the laundromats) who model reading and talking activities within laundromats evoke more parent-child talk (conversational turns) and increase the amount of time spent in language-rich activity and promote greater opportunities for language enrichment among low-income children. Specific research questions ask: Does overhearing language-rich interactions help children learn novel words and promote parents' greater engagement in language-rich interactions in their home and neighborhood? The work will take place in laundromats in Philadelphia and Brownsville, NY but will expand to other "everyday places" in the community such as barbershops, supermarkets, and playgrounds. A quasi-experimental design will be employed with laundromats assigned to Family Read Play and Learn Spaces vs. control (Business as Usual) conditions. Measures will include direct observation; photographic ethnography; a researcher-developed measure of children's vocabulary; LENA recordings of conversational turns.
Contacts: A. Darcy Mahoney, PI, M. Baralt, Co-PI
This CRE is investigating the effects of Háblame Bebé on changing parents' knowledge, children's home language environment, and subsequent effects on growth in children's language.  Háblame Bebé is a language-promoting phone application that encourages low-income Hispanic mothers to talk more to their children in their native Spanish with goals of (1) enriching their children's early language environment, (2) promoting bilingualism and sociolinguistic pride, and (3) monitoring developmental milestones. This research focuses on the following outcomes: greater parent knowledge of developmental milestones, more frequent language interaction and improved child language. Participants are being enrolled from multiple sites in Miami-Dade County, Florida. Using an adaptive randomized trial, the effects of an HB group is being compared to a "business as usual" group with results analyzed with Generalized Linear Mixed Modeling. Collaborating entities include Nurse-Family Partnership programs in Miami and Dade County, FL, HRSA Health Center Programs, and Healthy Start programs.