Emerging Scholars
Emerging Scholars are individuals currently engaged in a research project or research synthesis related to Bridging the Word Gap.
Meet our current scholars: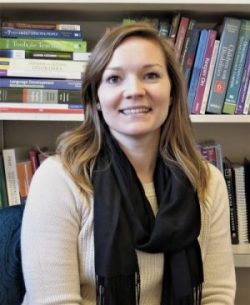 Ciera M. Lorio, PhD, CCC-SLP is an Assistant Professor in the Department of Communication Sciences and Disorders at Illinois State University. She completed her Ph.D. in 2018 at Florida State University, her M.S. in 2011 at Bowling Green State University, and her B.S. in 2009 at the University of Wisconsin – Stevens Point. Ciera previously worked as a school-based speech-language pathologist in Ocala, Florida, and her experiences in the schools inspired her to research topics related to parent- and teacher-implemented interventions, specifically for young children with or at-risk for language delays and disorders. As a Bridging the Word Gap Research Network Emerging Research Scholar, Ciera will evaluate the impact of a multi-component, home-based caregiver education program in interactive shared book reading and explicit vocabulary instruction. This program will be implemented with foster parents to support vocabulary and emergent literacy development in young children with adverse childhood experiences.
BWG Mentor: Judy Carta
Natalie Pak, MA, CCC-SLP is a doctoral student in the Special Education department at Vanderbilt University. She studied Speech-Language-Hearing, Spanish, and Linguistics at the University of Kansas, earning her Master's degree there in Speech-Language Pathology in 2015. She then worked as a speech-language pathologist in public preschool and elementary schools in Colorado Springs for three years. Natalie came to Vanderbilt in 2018 to contribute to the field of language intervention research involving interdisciplinary and naturalistic approaches in authentic settings. She has particular interests in cultural and cross-linguistic factors, as well as augmentative and alternative communication strategies. Natalie's work as a Bridging the Word Gap Research Network Emerging Scholar will involve analysis of the sentence diversity in the expressive language of bilingual children from low-income Spanish-speaking households. This line of research has implications for innovative assessment and intervention techniques for young dual language learners.
BWG Mentor: Carol Scheffner Hammer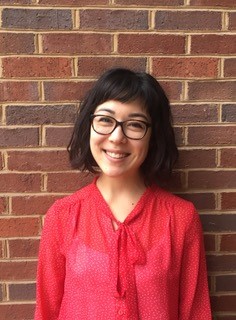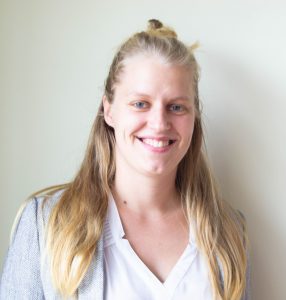 Marianne Elmquist, BA, is a PhD student in Educational Psychology – Special Education, at the University of Minnesota. She also completed her undergraduate degree in Speech – Language – Hearing Sciences at the University of Minnesota. Marianne has over 10 years of experience working in a variety of different settings with children and adults with developmental disabilities. Her research interests include early language development and parent-implemented communication interventions, particularly for children with developmental disabilities who use augmentative and alternative communication (AAC) strategies. Additionally, she is interested in the use of technology to deliver interventions and its utility in capturing and measuring adult-child language-based interactions. As a BWG Emerging Research Scholar, she will conduct a small observational study examining parent-child interactions for children with complex communication needs (CCN) who use AAC strategies.
BWG Mentor: Ann Kaiser
Melissa Clucas Walter, Ph.D., is an assistant professor of Human Development and Family Sciences at Northern Illinois University. She earned her Master's and Doctoral degrees in Human Development and Family Studies from Iowa State University in 2015 and 2018 respectively. Melissa's research interests include embedded learning opportunities for young children within their natural environments and supporting caregivers in engaging in high-quality interactions that promote development and learning. As a Bridging the Word Gap Emerging Research Scholar, she will examine the impact of parental mobile device usage on the quality of parent-child interactions and the child's home language environment.
BWG Mentor: Connie Beacher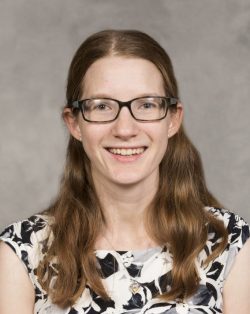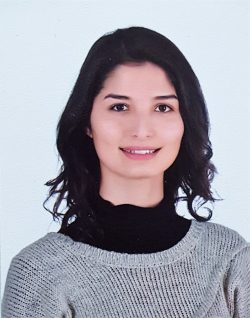 Yagmur Seven, M.A., is a doctoral candidate in Communication Sciences and Disorders at the University of South Florida. She completed her bachelor's degree in Early Childhood Education and a master's degree in Primary Education at Bogazici University, Turkey. She worked as a preschool teacher for three years in a public preschool in Istanbul. Her research interests include adult-child conversations, the roles of fathers and mothers on child language development, and early intervention programs addressing language skills of children and families in the context of poverty. As a Bridging the Word Gap emerging scholar, she will examine the home-environment factors and existing language promoting strategies that may account for higher performance among some children from low-SES households.
BWG Mentor: Judy Carta